International news: Dozens killed in Italian bridge collapse, suspected London terror attack
DOZENS DEAD IN HORROR BRIDGE COLLAPSE
A huge rescue effort is underway in the Italian city of Genoa after a motorway suspension bridge collapsed, killing at least 30 people.
Several people have been buried under the rubble and others are being rescued after being flung into the river below.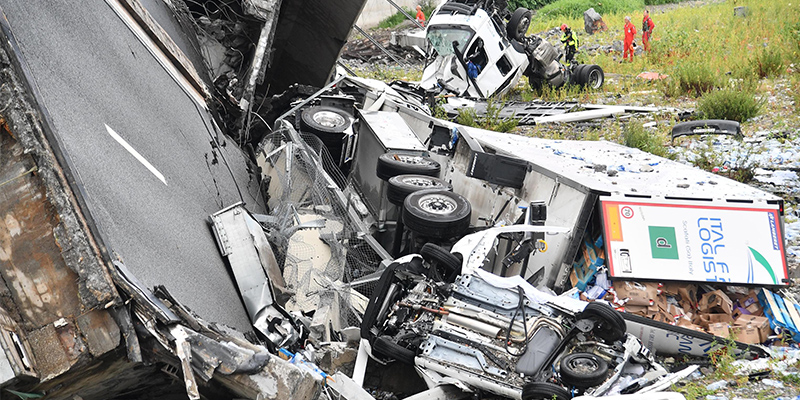 A 50-metre-high section of the motorway bridge collapsed in torrential rains.
Click PLAY for the news report
SUSPECTED LONDON TERROR ATTACK
Police are searching properties in central England, as they investigate a potential terrorist attack outside the Houses of Parliament.
A 29-year-old driver was arrested at gunpoint after his car crashed into pedestrians and cyclists.
Three people were injured, including two who were taken to hospital, but have since been released.
The suspect for the Westminster attack is from Birmingham, but was not known to MI5 or counterterrorism police.
Hear from UK correspondent Adam Gilchrist